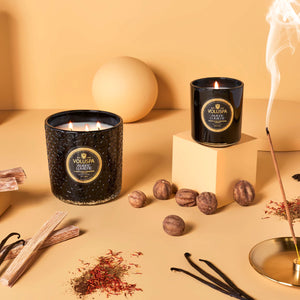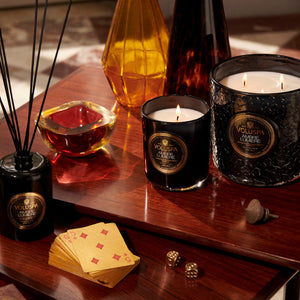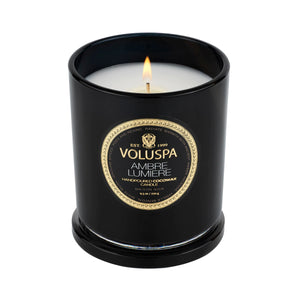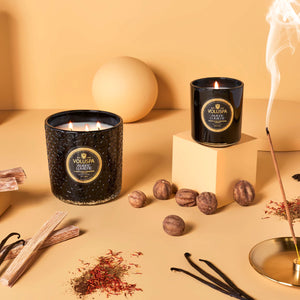 Voluspa
Ambre Lumiere - stórt í gleri
Notes of Ancient Amber Incense, Precious Ceremonial Burning Wood & Vanilla.
The aromatic radiance of this timeless scent instils a sense of calm, welcome and wellbeing. Reflect warmth in home and in spirit with Ambre Lumiere's mystical, meditative blend - based on ancient amber incense, precious ceremonial burning wood, ground spices, pods and resins. Arouse the senses and soothe the soul.
The sleek silhouette of the Classic Candle makes a statement in any room, and exudes elegance with its ambient glow and ample fragrance throw. The candle is designed to sit perfectly in the depression of the coordinating glass lid when lit; and can be used to extinguish the flame when done with use. This stunning duo is packaged in a decorative box with metallic accents, perfect for gift giving.
Burn Time: ~ 60 Hours