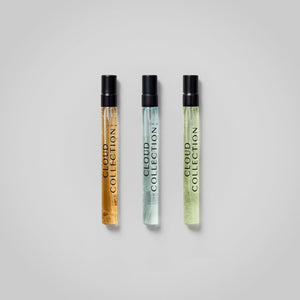 zarkoperfume
Cloud collection gjafabox
3 X 10 ml Cloud Collection Box contains 10 ml of each fragrance from our Cloud Collection - the box contains 30 ml in total. 


The unique design of the bottle and its contents allows you to visualize the scent as a mixture of oil, esters, and water. 


Shake the bottles and the particles run together to form a seamless whole, wait a few minutes for the molecules to settle and separate, and you are able to view the individual components again.