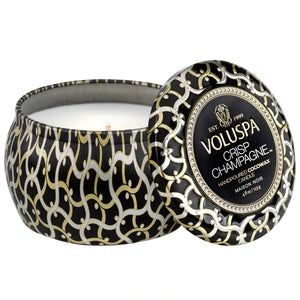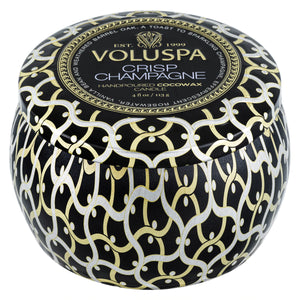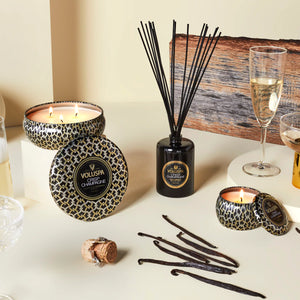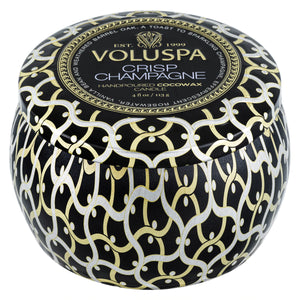 Voluspa
Crisp champagne - lítið í dós
Notes of Sparkling Brut Champagne,Vanilla & Barrel Oak.
We've bottled that first sip feeling - drink in a brut tickle of chilled bubbles and toast to the aroma of vanilla, apples and peaches, all from a cool wooden cask. Perfectly capturing the moment before a bottle of champagne is uncorked, Crisp Champagne makes every day an occasion to toast.
Our iconic Mini Tin takes on a new look and feel adorned in the Maison pattern. Perfect for travel or sprinkled throughout your home, it makes a statement on it's own or as a thoughtful gift.
Burn TIme: ~ 25 hours