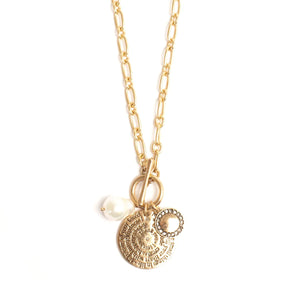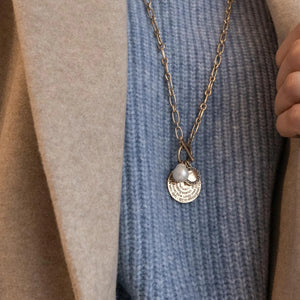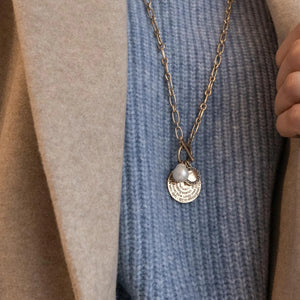 A&C Oslo
Hálsmen- Sítt - Gull - Note to Self með perlu og skrauti.
Þessi fallega lína er einstaklingnum til heiðurs. Notaðu orðin sem mikilvæga áminningu um alla fegurðina í lífinu og minntu sjálfa þig á að þú sért nóg eins og þú ert. Gjöf sem gefin er að fallegum hug.  Breið vörulína í boði. 
Texti: "Appreciate the small things in life - take care of your loved - Fill your heart with loving kindness - I'm worthy - Gratitude creates happiness - Say thank you - I love you". 

Gæði: Hönnunarskartgripur húðaður með ekta gulli. Nikkelfrítt.
Efni: Nikkelfrír málmur
Stærð: 80 cm + 5 cm framlenging